Welcome to "Your Photos"

This is you page to have your fav shots for all to see. or did you make into print?
If you have a shot/s that you would like here,
Please email me the details & pic/s so they can be posted here.
(Remember to let me know if I have to credit anyone)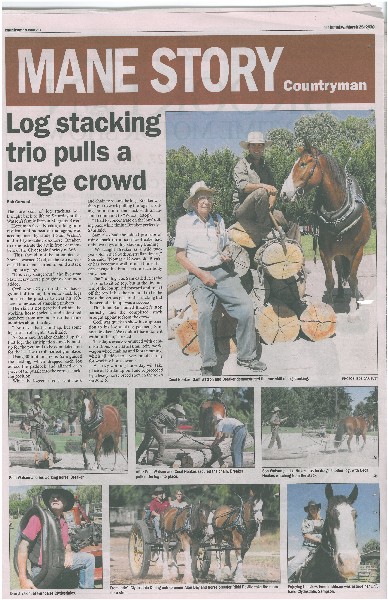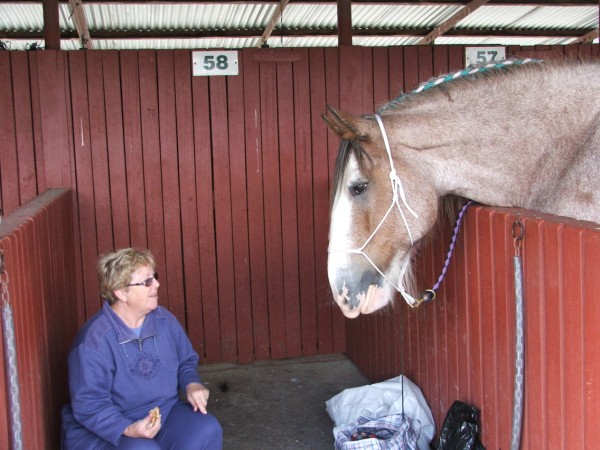 My mother and Dokota Majestic (or Baldric) at the 2007 Pakenham Show.
His first show season, where he came 3rd of a field of 8
Discussing how much he reeeeeeealy loves egg and bacon sandwiches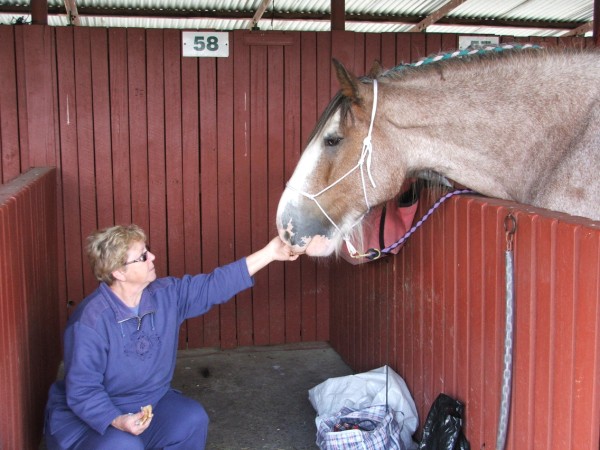 My mother and Dokota Majestic (or Baldric) at the 2007 Pakenham Show.
This shows how you can't refuse them.
Owned & photos by Graham and Teresa Lockhart,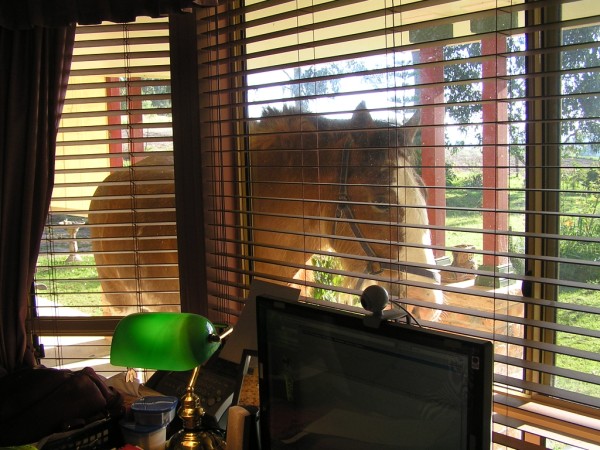 This our clydie boy, who just loves being near you, if I open the window he puts his head in.....his name is Eucalypt Park Jazzman, he has the most wonderful nature......
I seem to have this problem, when I am in my office (which is a lot) I have this feeling that someone is watching me.....
Cathy and Tony McGrath
Grathbrae Clydesdales
Tyndale NSW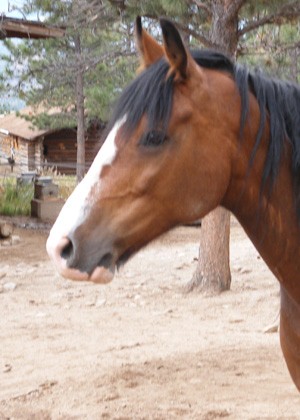 Encore,
Clydesdale cross, 7 year old that is late in going under saddle, but a dream to
ride...even just at walk and trot. He lives in Colorado with his owner Cheryl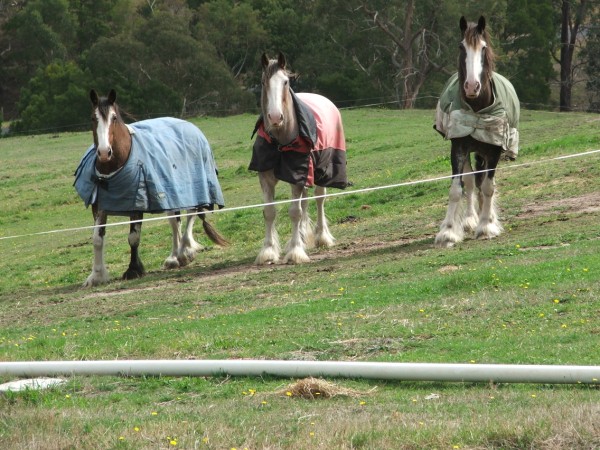 Just another photo of the gang waiting for the thing that all Clydesdales love food!
Owned & photo By Teresa and Graham Lockhart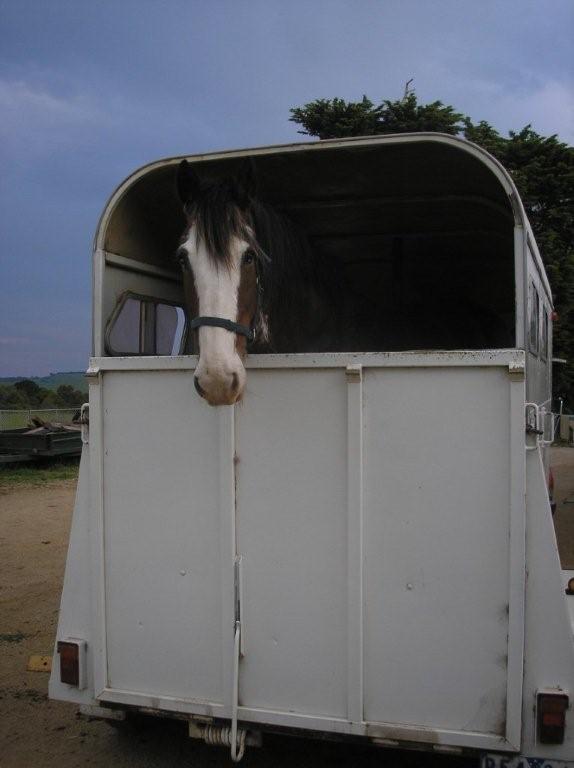 This is my husbands clydie Tom, I was teaching him to float, did'nt think he was flexible enough to turn around, 
( I left him untied )he just preferred to look out the back he was'nt perturbed, will flip around any opportunity he gets
Owned & Photo Avalene McDonald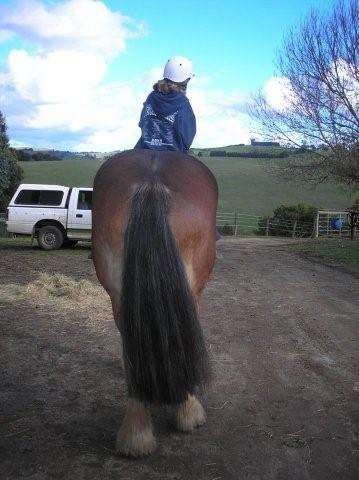 Tom and grand daughter Demi, interesting size diff!
 Owned & Photo Avalene McDonald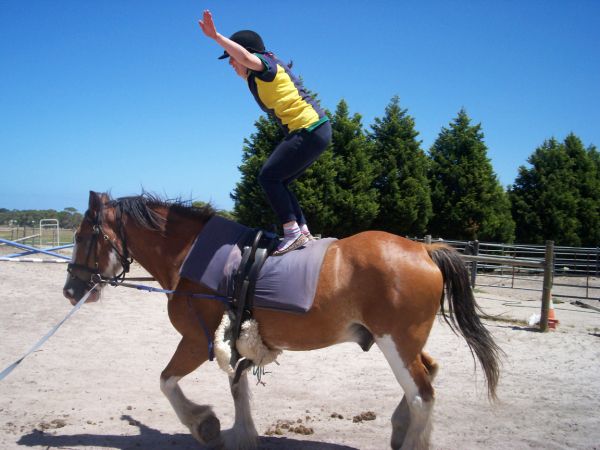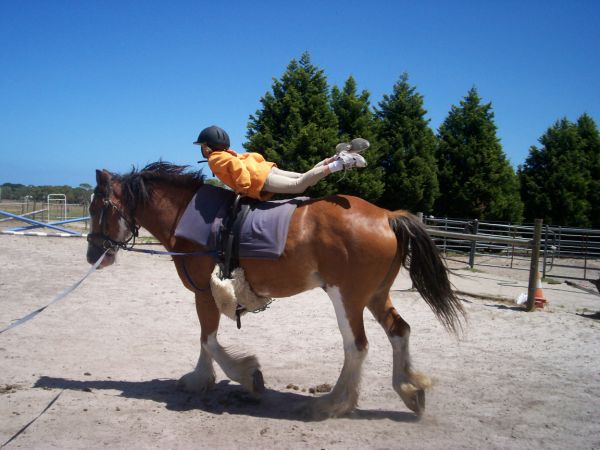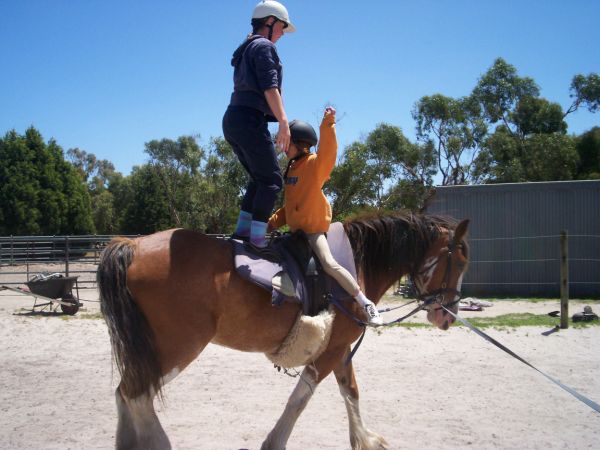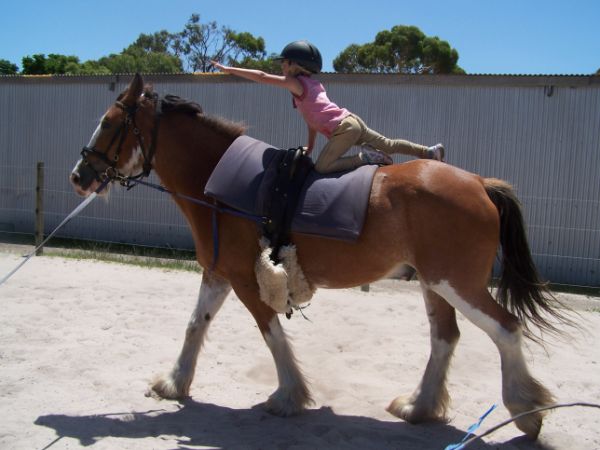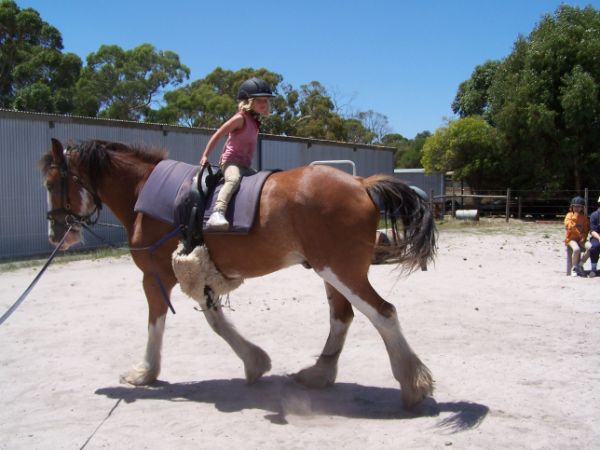 There are compulories in Vaulting,  Basic Seat, Flag, Mill, Kneel, Stand,
Hand Stand, Scissors, Backward Hand Stand and Backward Scissors.
Further information on how you can do this too.
Contact  Stephanie at  SUGARGUM FARM
 Phone: 
0418 981 969
 Email
sugargumfarm@aapt.net.au
www.sugargumfarm.com.au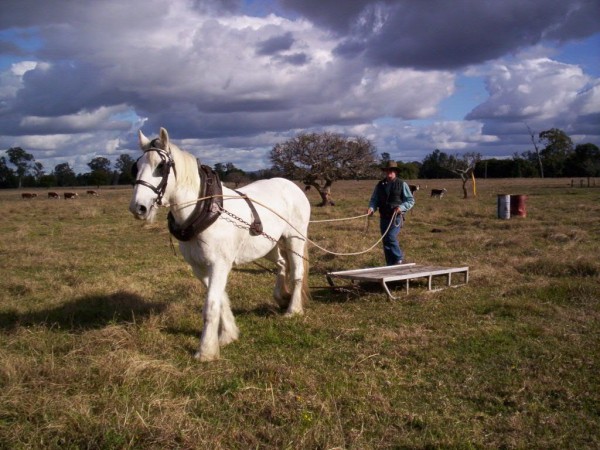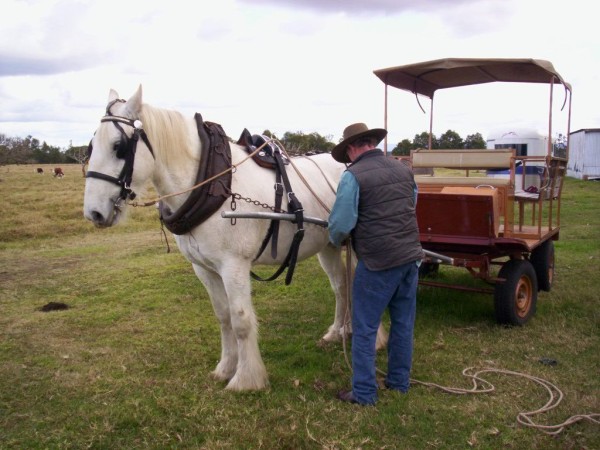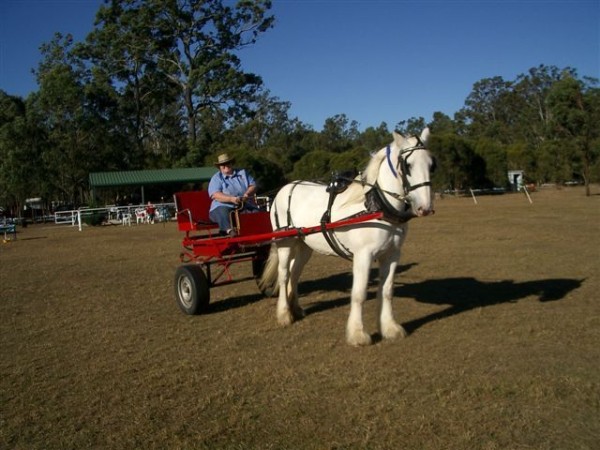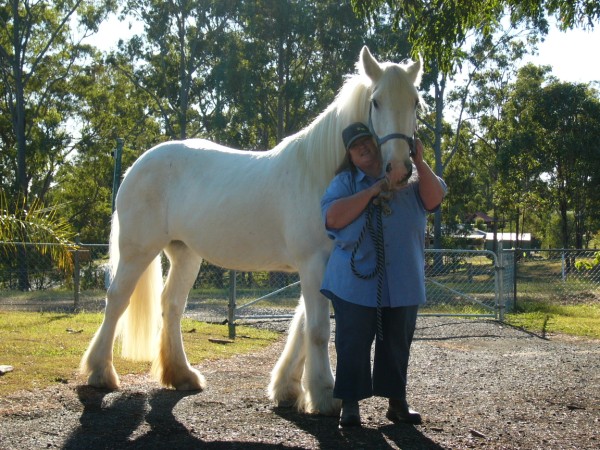 Meet Omo.
Her breeding is not clear. Her Dad was a registered bay purebred clydie.Her mum was a farm horse clydie, stock and I suspect percheron somewhere as she has the black skin and doesn't sunburn (which is pretty good considering the Queensland sun!).
She is 15.3, 11 year old and grey with a very slight bay fleck.She was left to amuse herself in paddock for a while after the last owners boys had grown up.She was broken to chains as a young horse but we have just put her back into harness and broke her to shafts. She will have a full competition year next year ( hopefully....unless another EI outbreak occurs) and then I hope to put her in foal. She is an absolute gem... though I am probably biased.Strong as,great feet and smart with fantastic action and looks great in harness.
 Pictures are of Omo and me after her first wool wash. The next were of putting her in harness. She had never been floated but she walked straight on.Two hours later walked straight off, worked in chains and then went between the shafts as if she had done it all her life. Finally, is of her first competition this year when she took out first in the horse in harness class.
cheers from
 Cedar Vale Queensland
 Debbie Hamilton  
Thank you to ALL for sharing :)