Harness Suppliers



Wiltshire's Horse 

Works
For Price List Call (03) 5867 3224

WE CAN HELP YOU with your draught horse  enquiries...
40 Years Of Experience working with draught and light horses in harness. Including teaching the art of harnessing and driving, both here and overseas.
An AHSE accredited instructor.  Manufacturers and importers of traditional harness collars, winkers, bits, Hames for work or show.
Plough bands, plough chains, SS hardware and much more...
Harness Sales: - Heavy Light & Pony
Horse Trainer's Equipment
Horse education, draught Horse, Bullock & Pack Horse workshops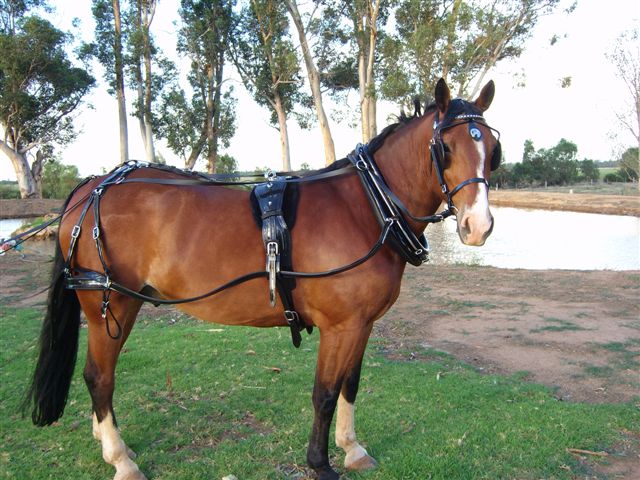 Photos of New Biothane Harness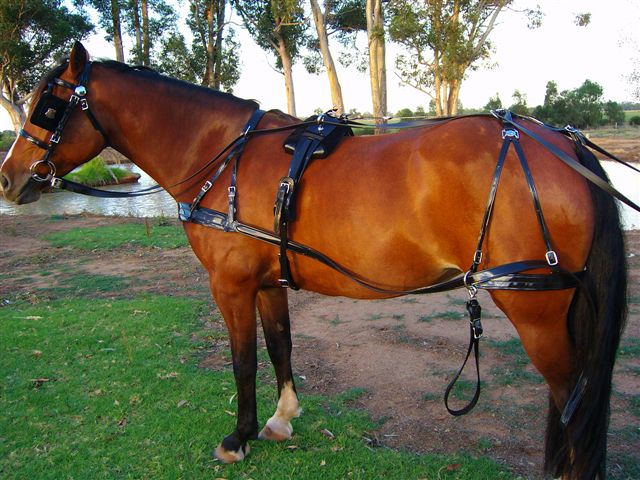 2011 Catalogue & Price list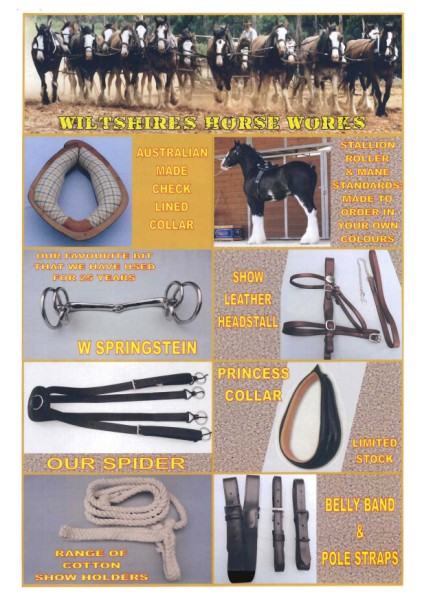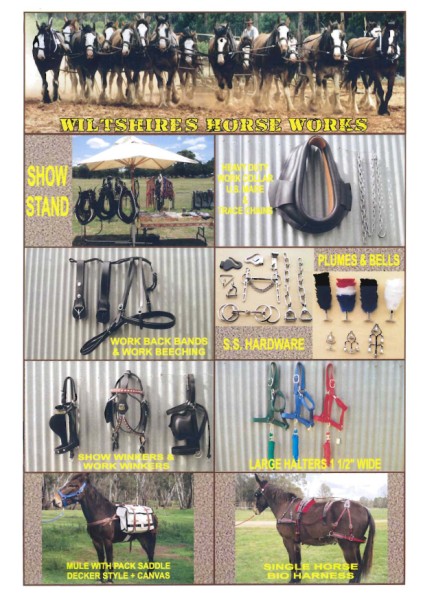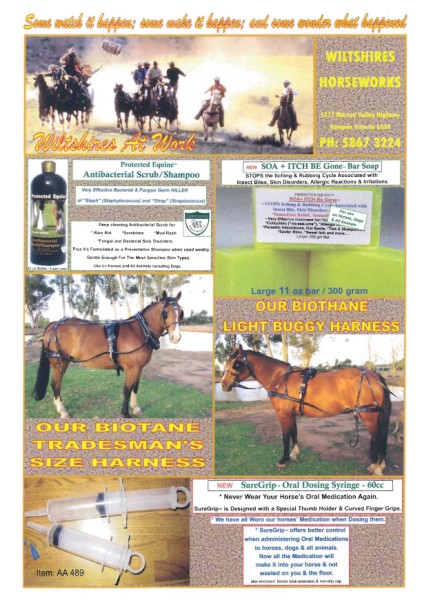 Conatct Noel to further discuss your requirements


Phone: -  (03) 5867 3224




Fax: -       (03) 5867 3277


RMB 5217, Murray Valley Hwy, Kotupna, Victoria, 3638, Australia.


---
ASTERISK
ABN 78 579 677 048
Horse Collars & Harness


Collars & Harness Made to Order

Asterisk Horse-Collars & Harness manufacures and repairs all types od collars and harness on the premises in the traditional Australian Style.

With over 20 Years experience making and repairing long-straw collors, and all types of harness from Pony through to Dray-size single-horse harness, and Pair/Team harness
(to Work, Dress or Show Standard), we guarentee to supply you with product of the

highest quality

.

All componants of both collars and harness are brand new, including hames and plough chains

For further enquiries please contact:
Mark Porter
6 Thomas Street, Currawarna, NSW, Australia, 2650

Phone/Fax: (02) 6929 1088

"The Brand

*

of Distinction"


---
Cox Iron Art

 I am producing high quality eveners and forged hitch equipment in
Lismore NSW also I can build and supply horse sleds similar in
construction to the Pioneer brand in the US.

I have owned and operated a small mixed farm which incorporated
horse power, so I have hands on experience making and using my own
hitch equipment and implements.

Richard Cox

Phone: 02 6622 5343
---
SADDLERY & HARNESS


ABN: 18 397 274 385
Lindsay Miller is a maker of fine custom-made leather products, keeping
the tradition of individually handcrafted harness.

With many years experience working with draught and harness horses,
Lindsay knows how to meet the customers' expectations, with high
quality service and a product that fits and works.

Lindsay can supply you with all components of harness, from working
plough harness through to Royal Show harness.

Lindsay is also manufacturing farm lorries, and will build to meet your specifications.

Harness horse breaking services are also available.

For further information, please contact Lindsay on:

Phone: 02 6384 6413

1655 Murringo Road, MURRINGO NSW 2586