Heavy Horse Display at the Annual Bream Creek Show
By the Tasmanian Draught Horse Association

Saturday 15th March 2008
Bream Creek Tasmania



The TDHA is a group of heavy horse owners dedicated to promoting and preserving the heritage of the Tasmanian working draught horse. 
This is achieved by public displays of members and their horses, in full harness, working antique heritage implements such as ploughs, sleds or carts.  Our aim is to ensure that these traditional skills, which made Tasmania what it is today are not lost to our state.  Everyone loves our gentle giants and we love showing what they can do.
* (Photo Bream Creek Ben and Danny)
An appreciative crowd watch heavy  horse pair Ben and Danny pull a sled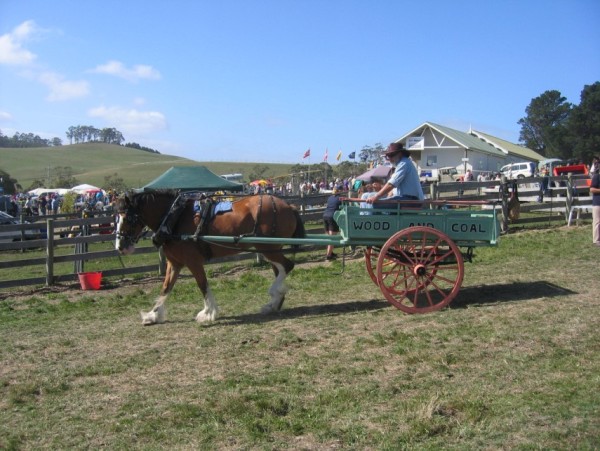 *(Photo Bream Creek CartRide)
Ben giving cart rides in a Spring Cart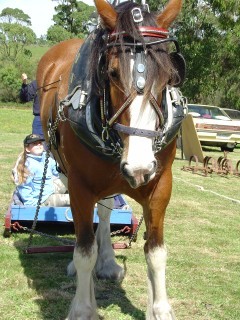 *(Photo Bream Creek Crystal)
Crystal gives sled  rides to a very excited child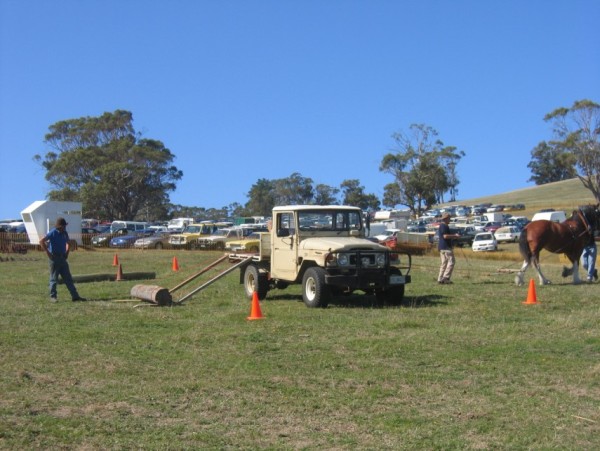 *(PhotoBream Creek Log Loading)
TDHA log loading display
Thank you Narille for the photos and editorial.
A full list of events in Tasmania can be found in the Events section
Or if you would like to support them have a look at the calander that they have for sale
email  tdha@bigpond.com